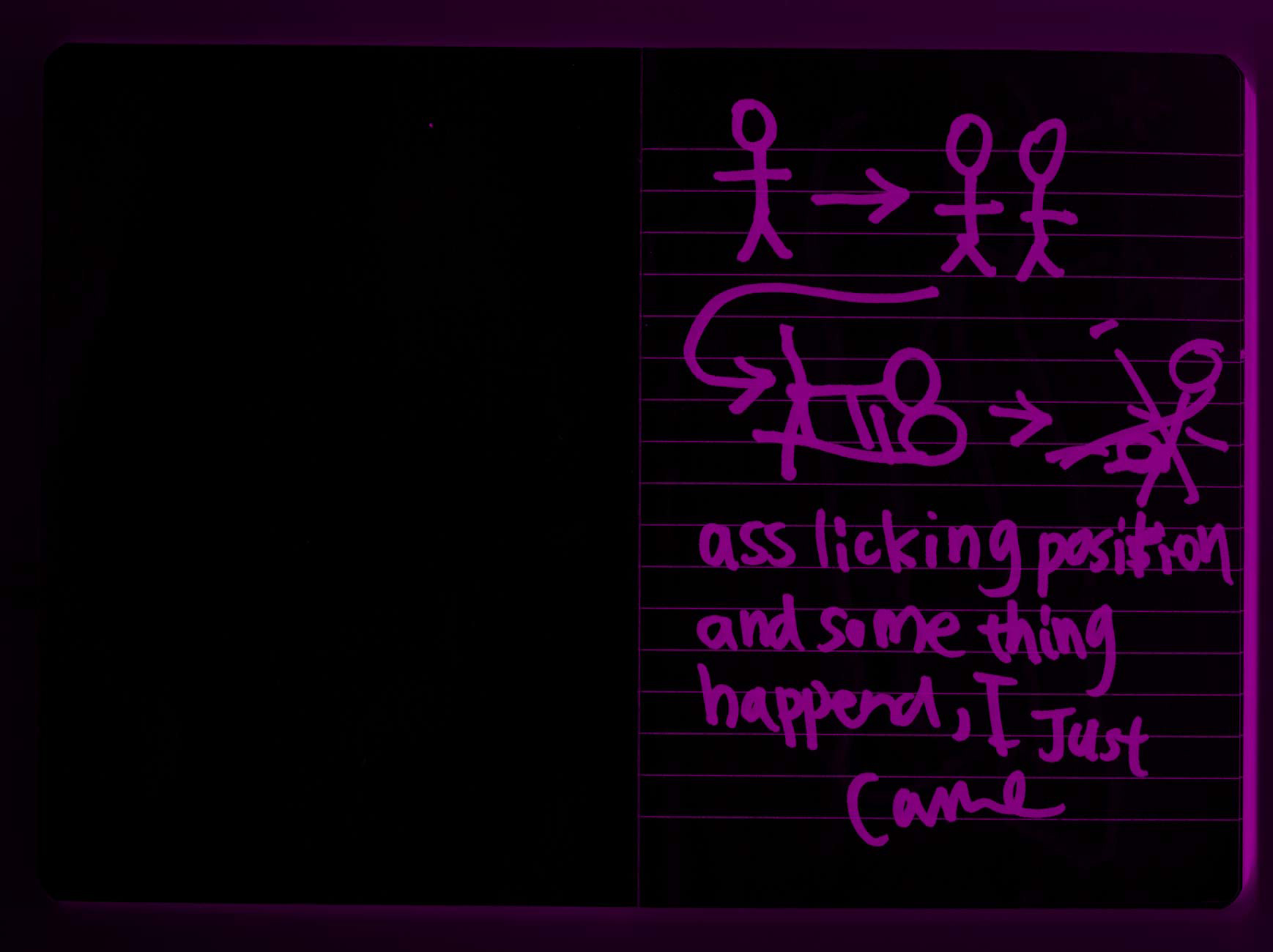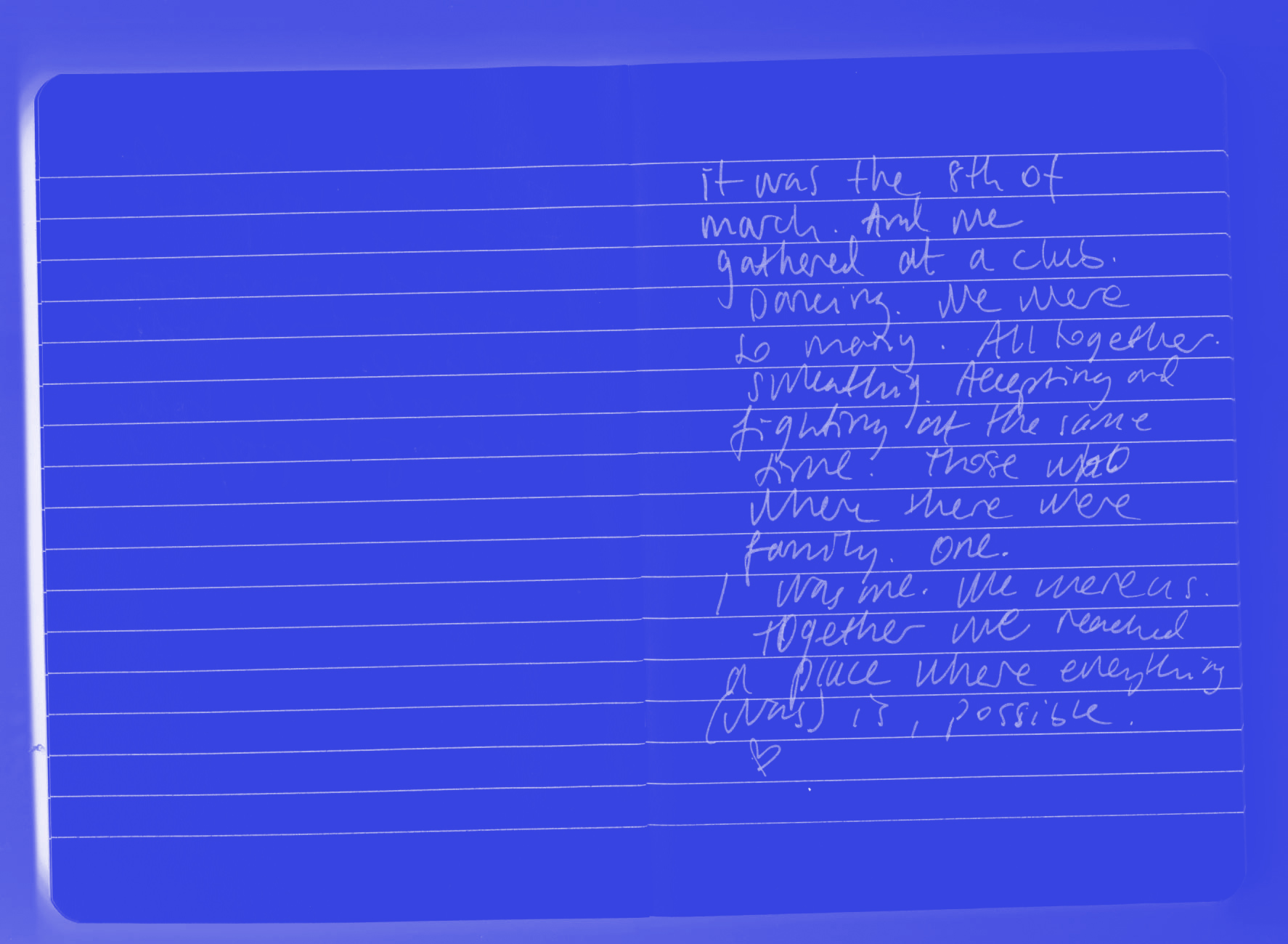 What happens to conversation when the beats cover our voice?
c.along #5 Technosomatics
Frédéric Gies
April 27, 2015
6.30pm – 9.30pm
ccap / c.off studio, Körsbärsvägen 9, Stockholm

On Monday April 27th 2015, 32 people gathered for c.along #5 by Frédéric Gies, dancer and choreographer based in Stockholm and Berlin. For three hours, performers of c.along #5 Technosomatics explored what happens to conversation when we dance to techno. c.along #5 Technosomatics was installed as a replica of Berghain, a contemporary and legendary techno club in Berlin which also is in the center of Frédéric Gies choreographic works.
When entering the space Frédéric Gies and Hanna Wildow greeted the performers and placed a sticker on each person's phone to prohibit any photos from being taken. A blank letter in a franked envelope was secretly placed in the performer's jackets, for them to find and write down their memories of the evening on, and send to Gies and Wildow at a latter point. The space was installed with several stations, each involving one or several invitations for the participants to act with / within / through or to, in order to follow their own desire lines throughout the space as well as to leave traces behind. Small notebooks, large rolls of paper placed on floors and walls, projectors and computers, dark rooms and lots of techno music by DJ Fiedel, embedded and activated the bodies throughout the evening. A multitude of scribbled traces was generated.