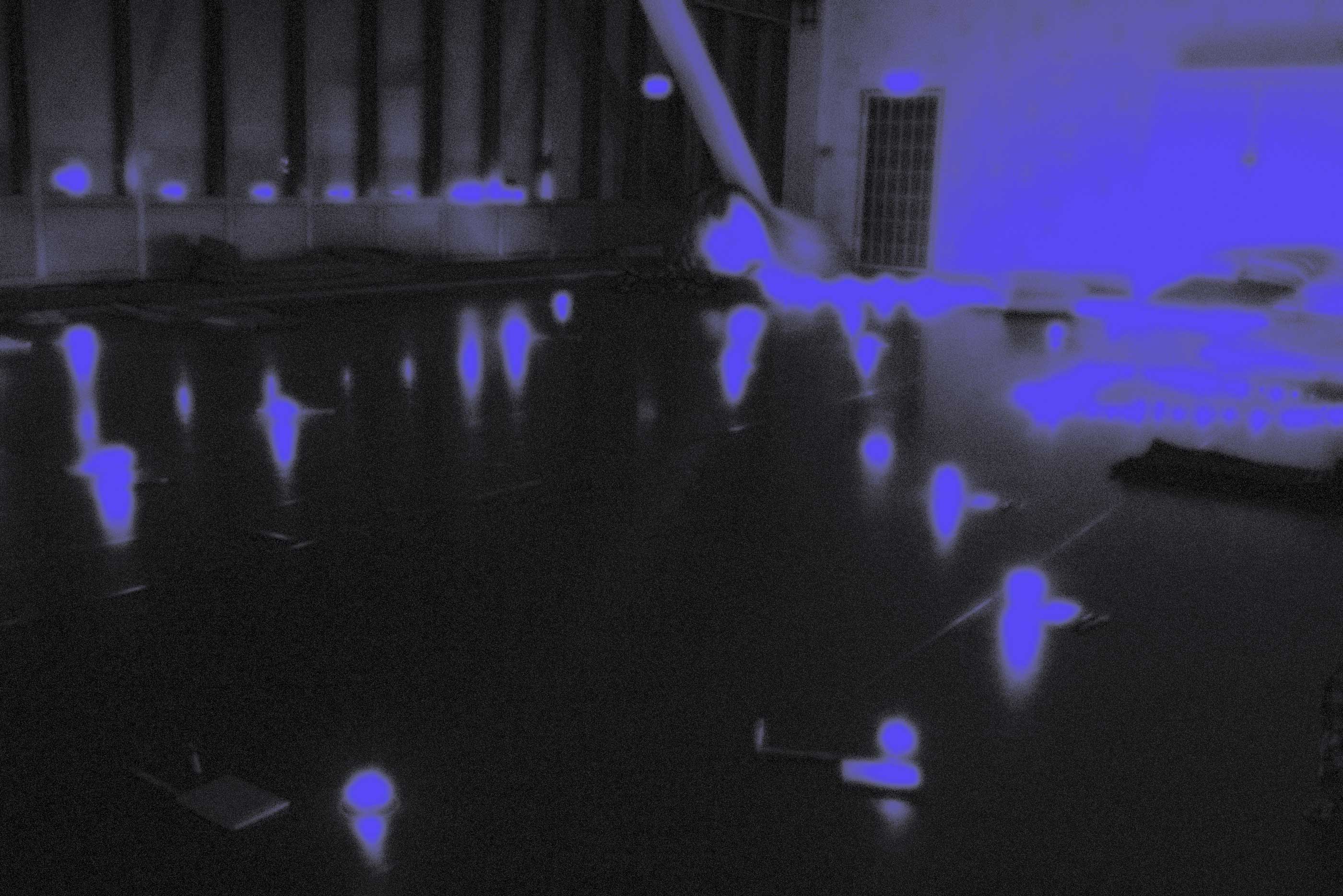 What happens to conversation when we are lying down to sleep?
c.along #2 sleep IS / AS falling
Litia Perta
September 12 — 13th, 2014
9pm — 9am
ccap / c.off studio, Körsbärsvägen 9, Stockholm

On Friday September 12th 2014, 12 people gathered for c.along #2 by Litia Perta, writer based in Los Angeles and Assistant Professor of Critical and Curatorial Studies at the University of California Irvine. For 12 hours, performers of c.along #2 sleep IS / AS falling explored what happens to conversation when we fall on / in / as / asleep / as a leap.
We made sleep journals, performed trust falls, created dream logs, and slept together, in order to explore how words can twist and turn when we fall into and with one another. c.along #2 sleep IS / AS falling turned into a 12-hour movement and writing exercise with a culmination of the performers falling asleep together. This way, it also explored modes of intimacy inhabited in night.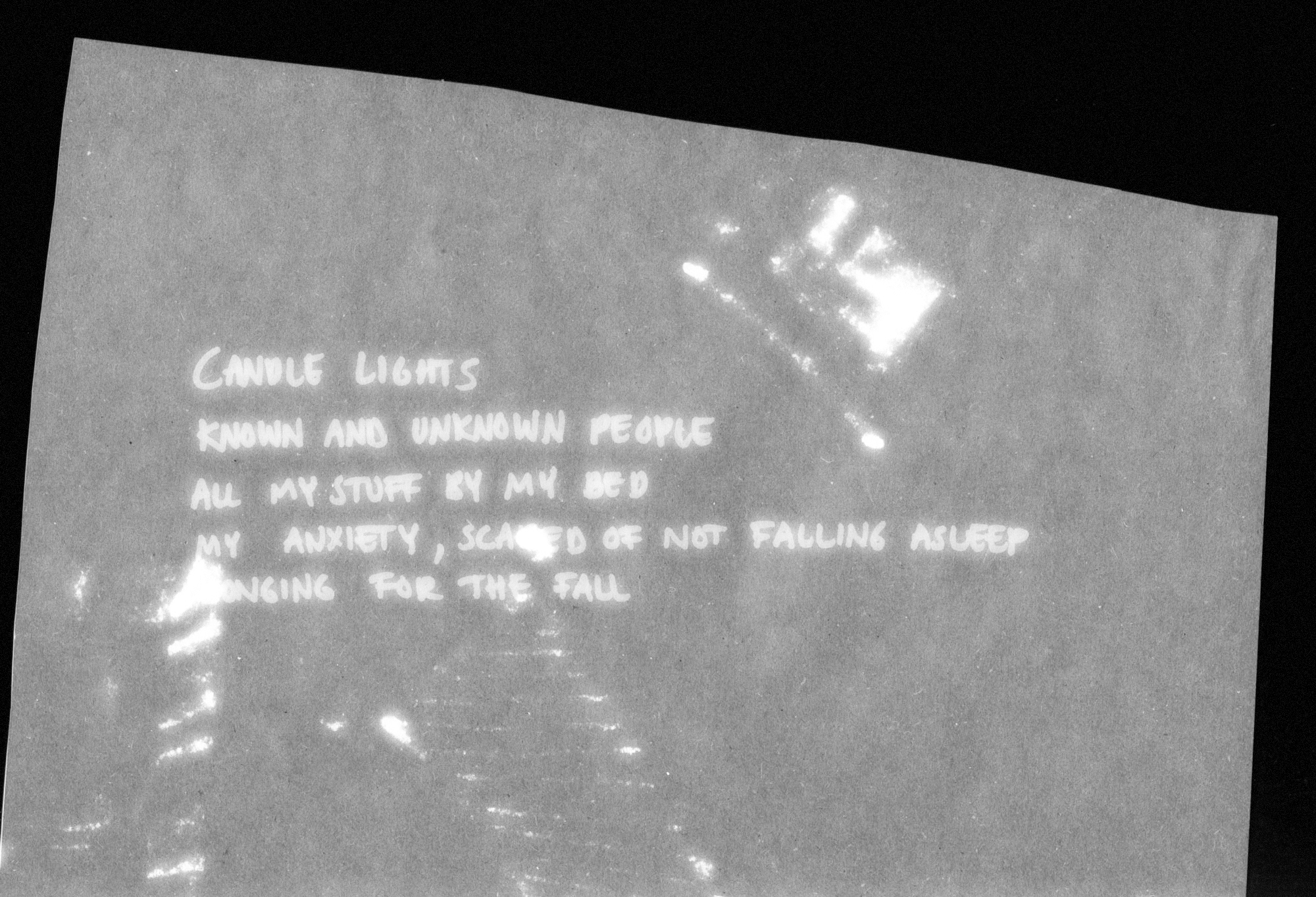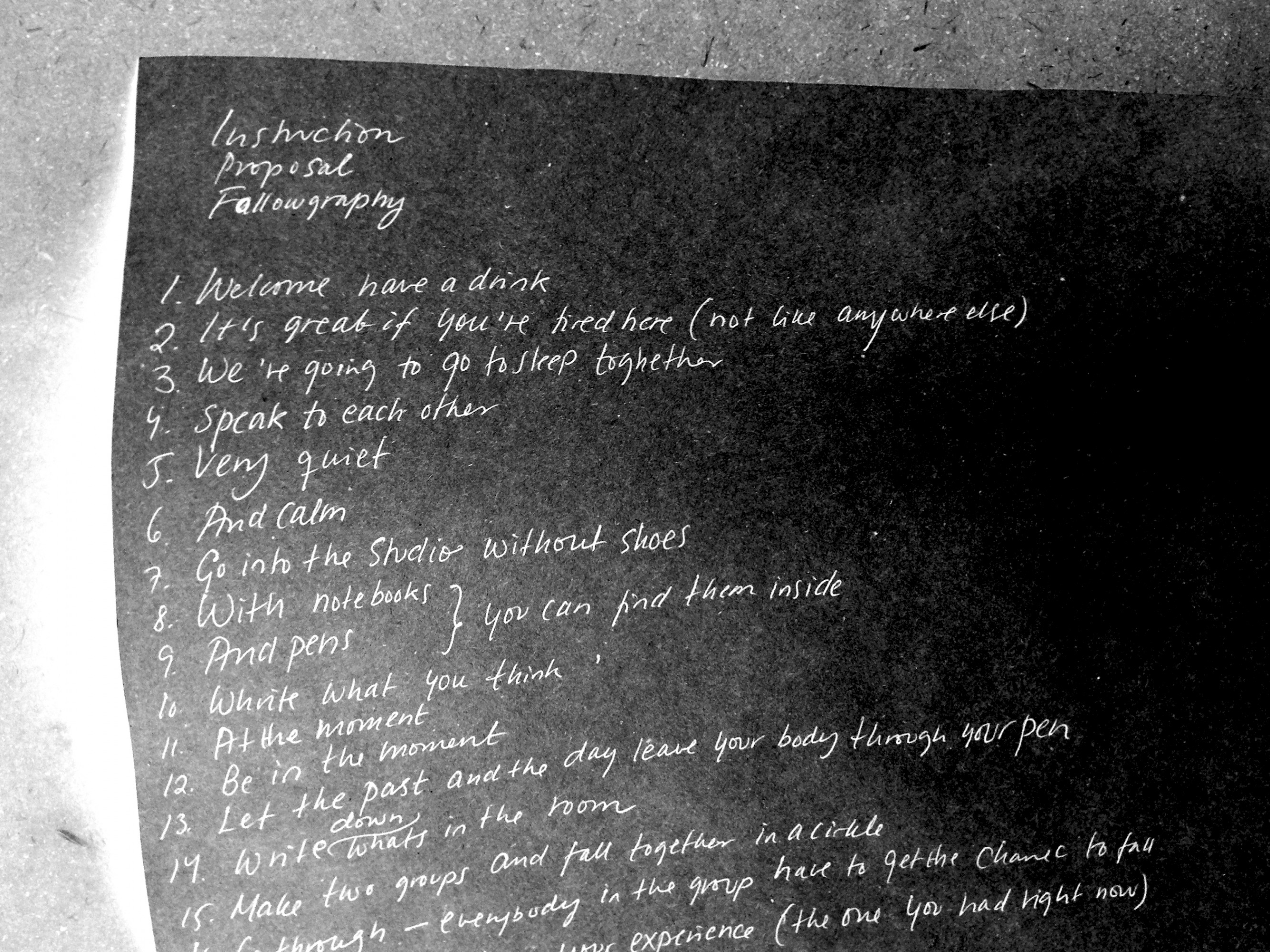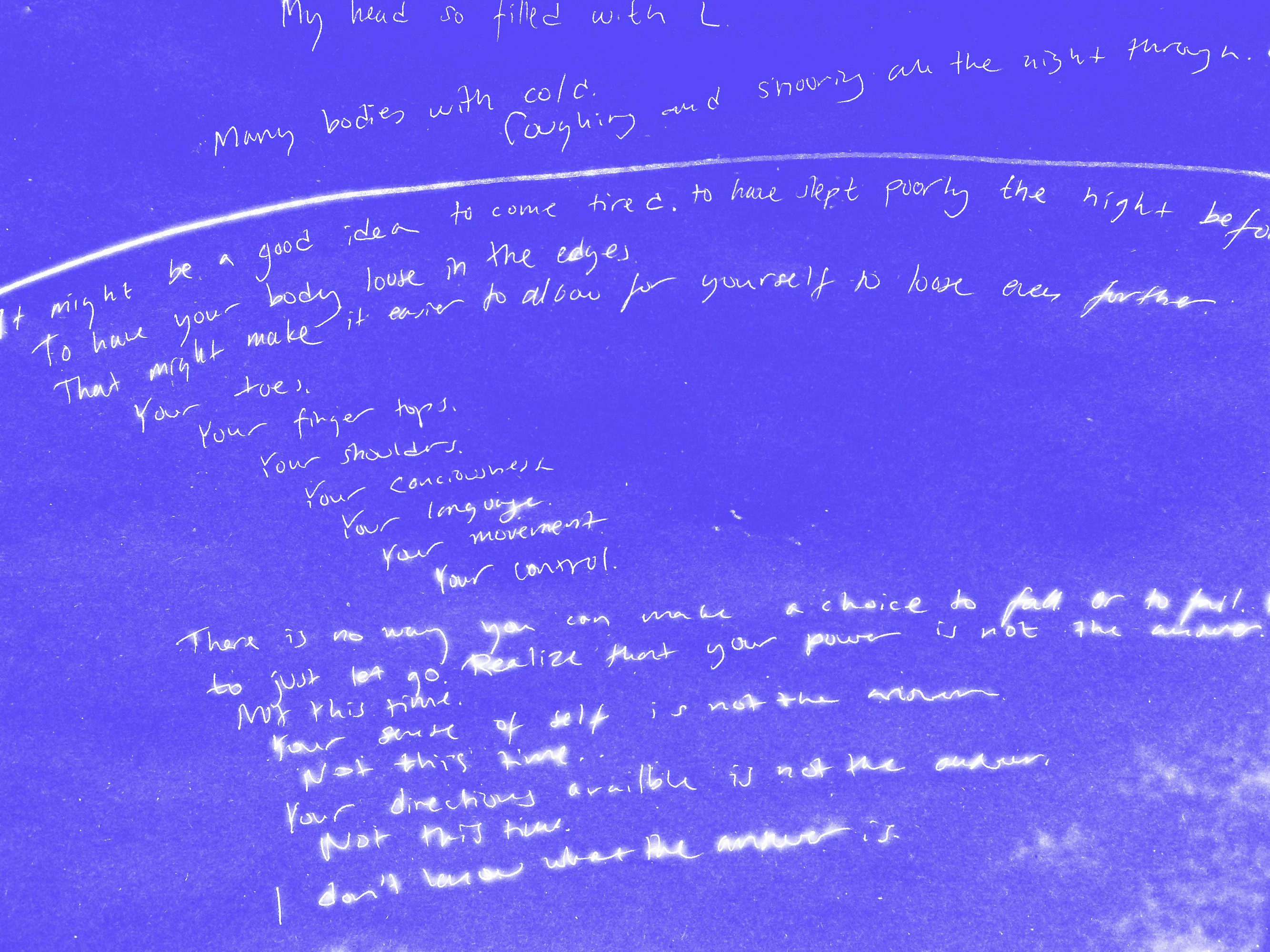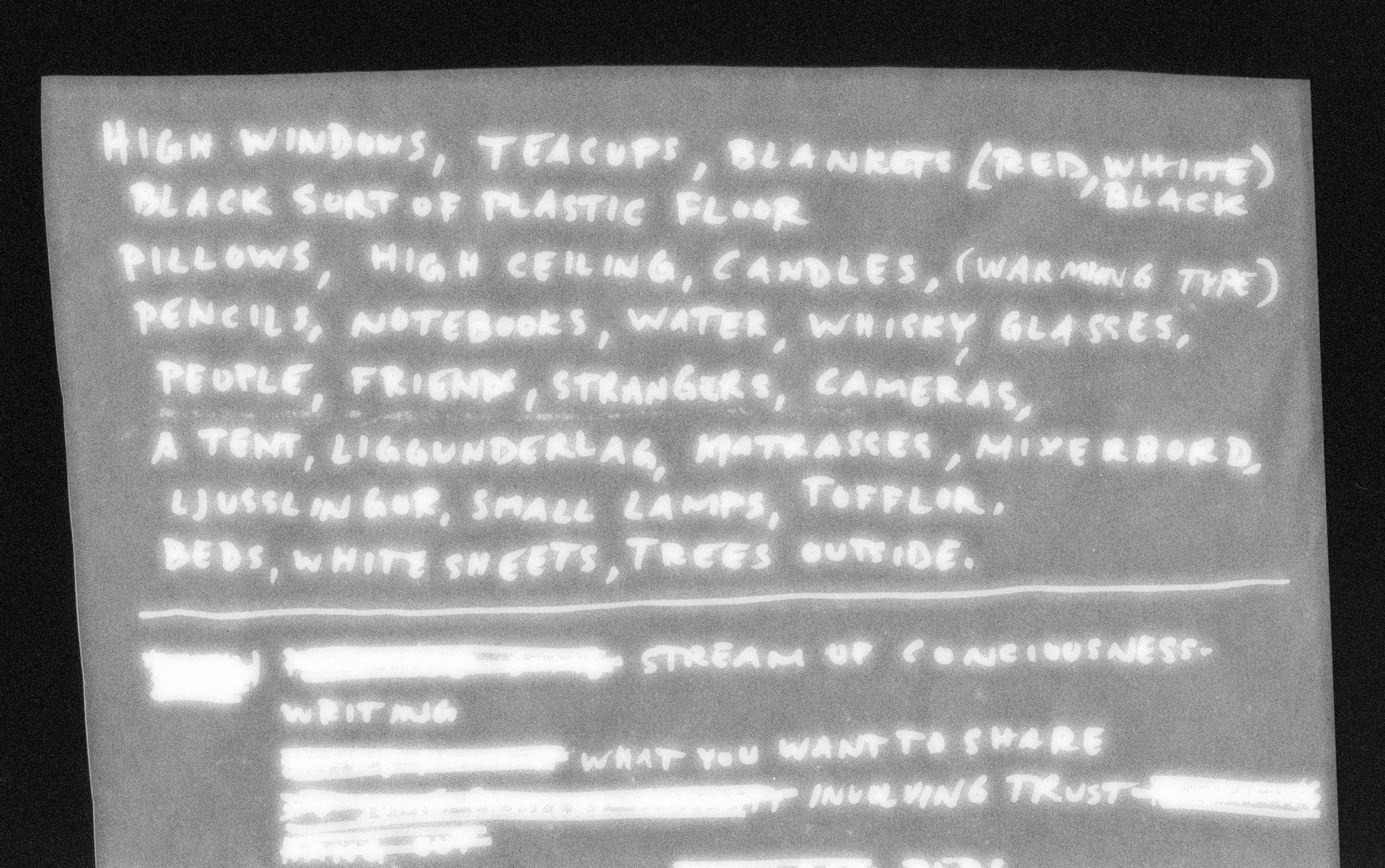 As c.along #2 wanted to generate a safe space in which various known and unknown bodies could sleep together, it was decided that documentation should be limited. Phones and cameras were not allowed, but one single still camera was placed on a tripod in a corner of the studio. At any point during the night, anyone in the space could press the button on the camera to generate a memory image of the falling. Big rolls of paper were further used to document the language that emerged in between bodies, dreams, and fallings.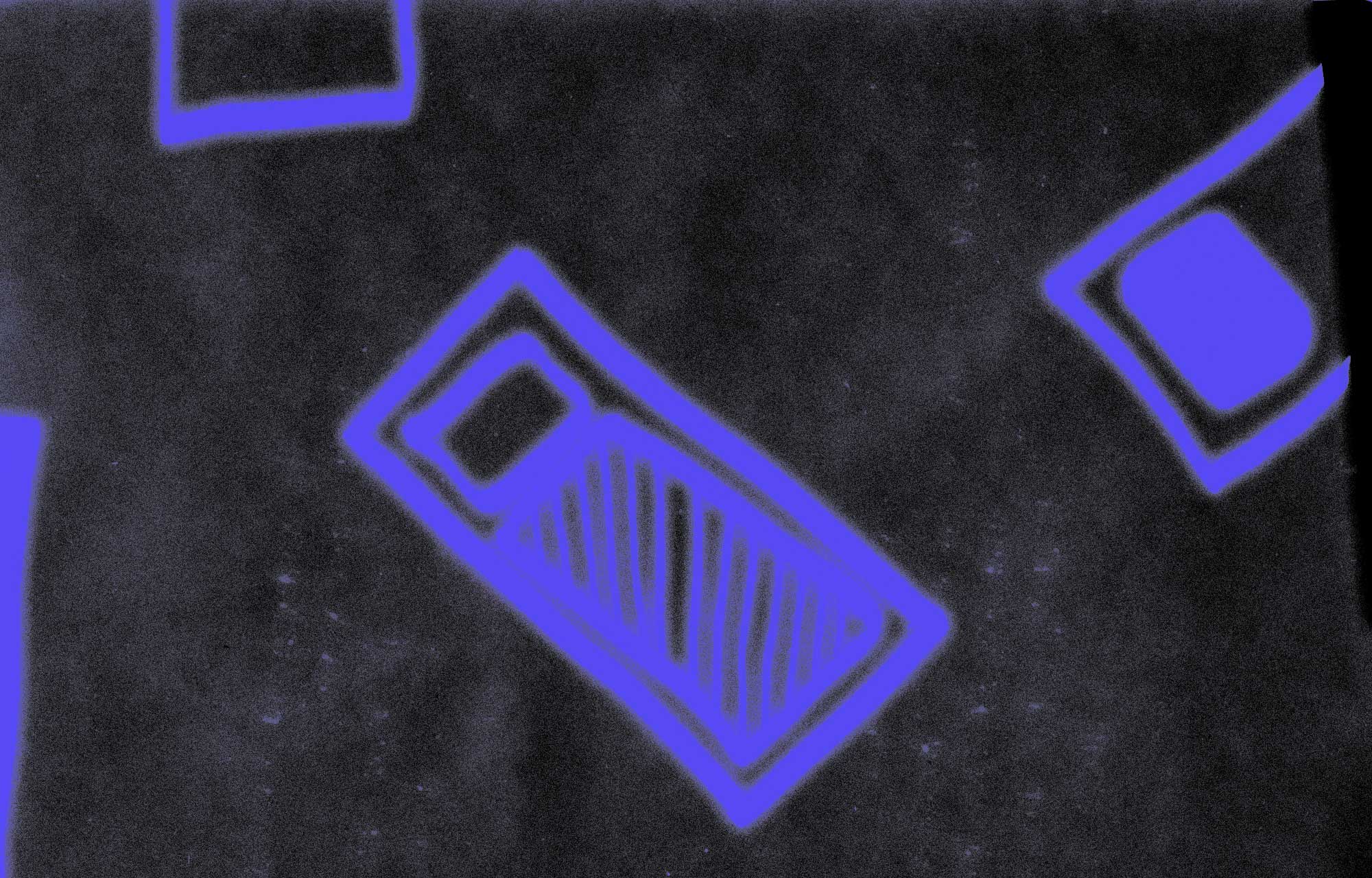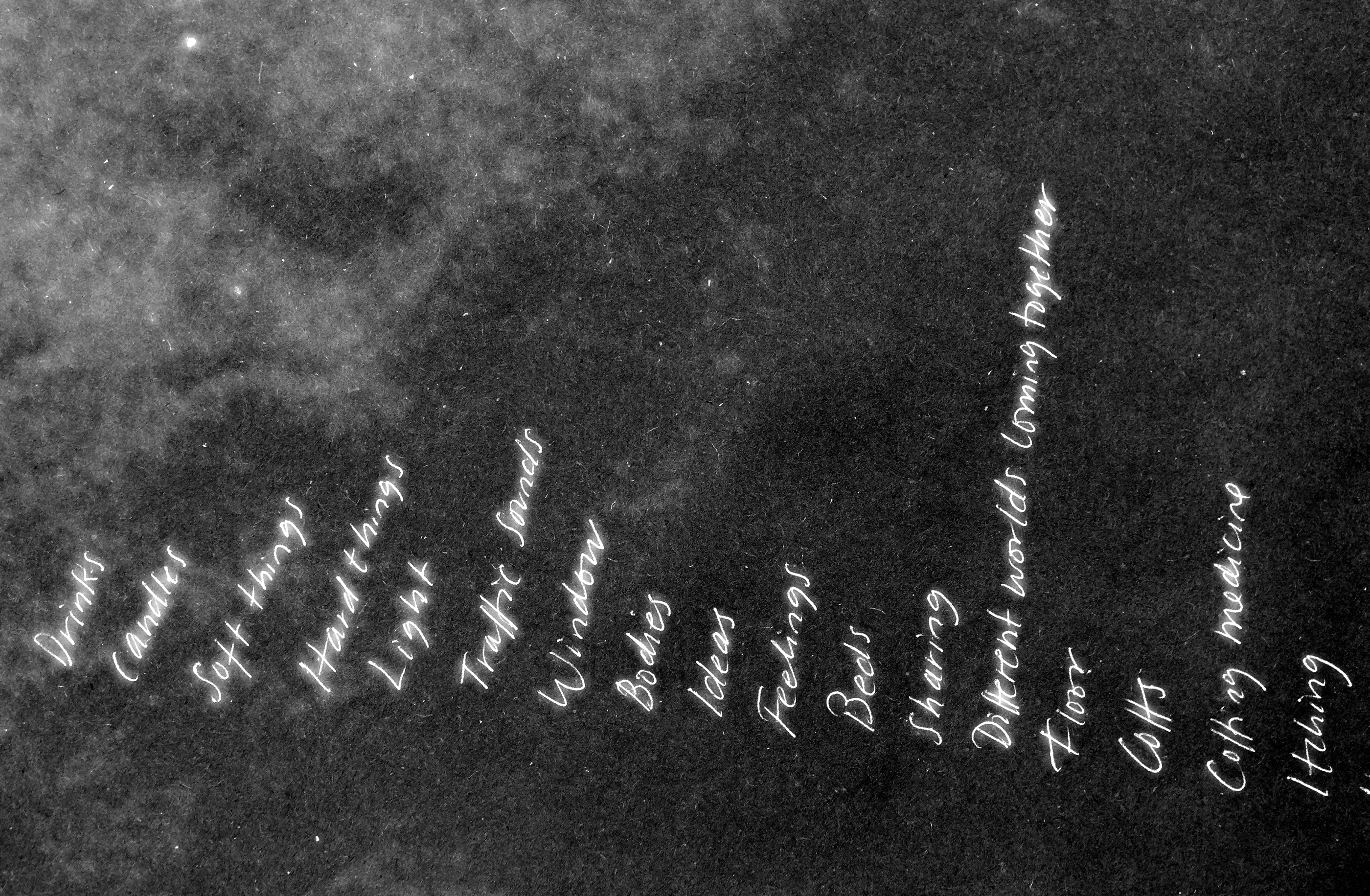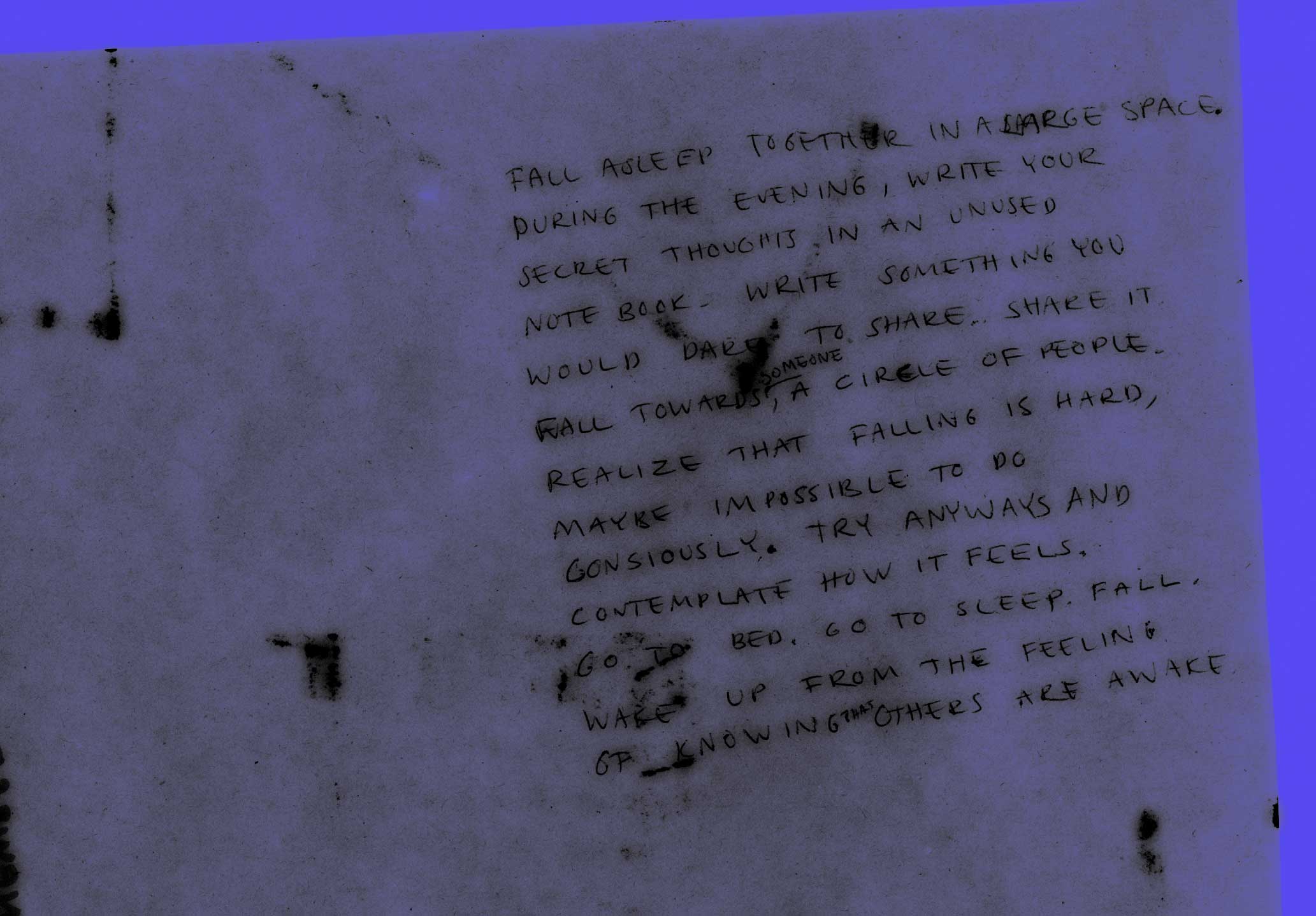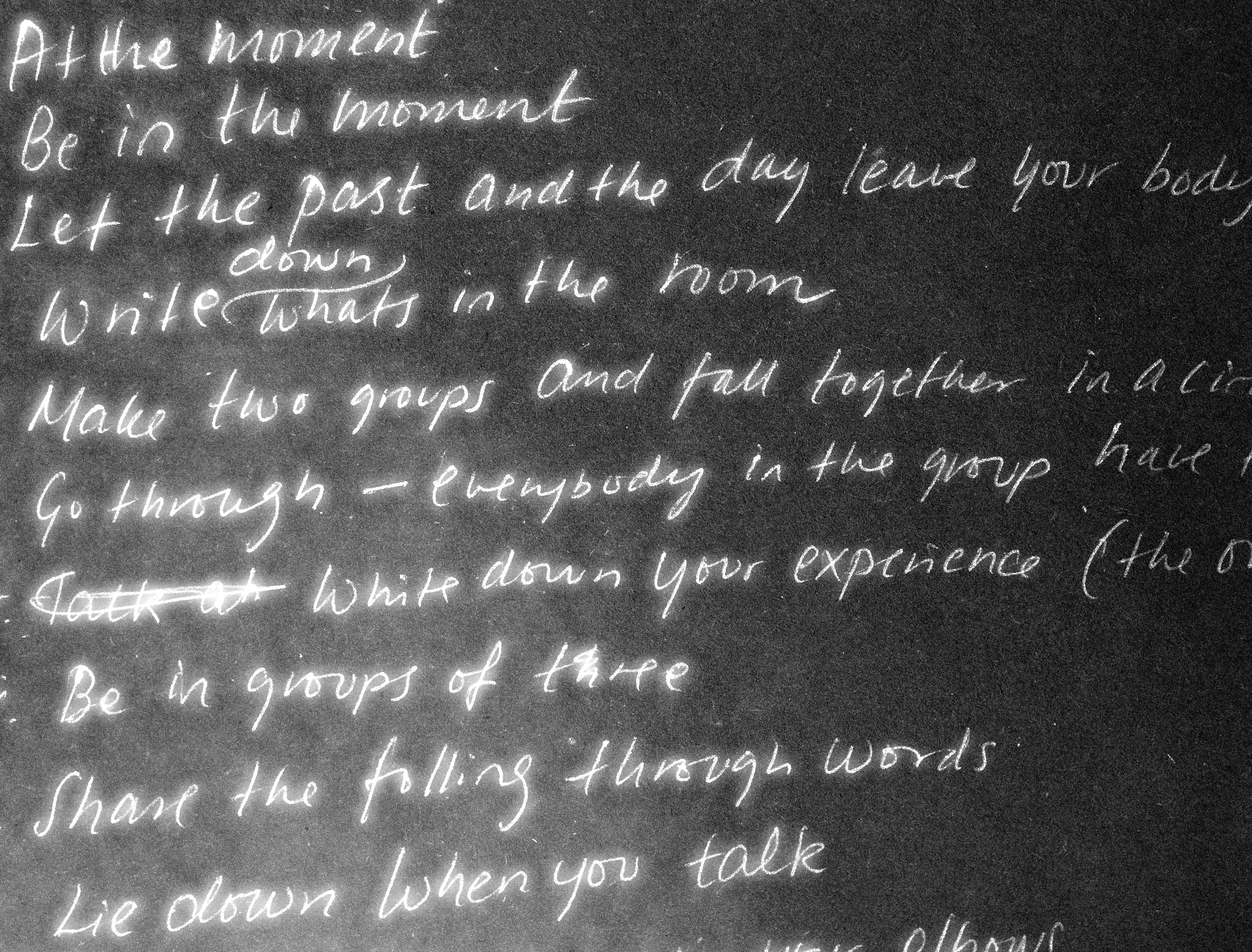 Choreography:

Anna Lidberg, Cristina Caprioli, Elin Magnusson, Francine Agbodjalou, Hanna Wildow, Jess Arndt, Lina Holmberg, Litia Perta, Mariana Alves' Moa-Lina Croall, Sepidar Hosseini, Thérèse Kristiansson
PDF ARCHIVE: